Drive My Car-nf
****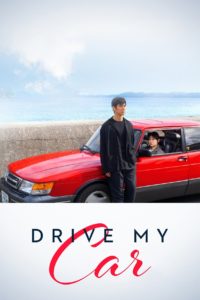 This three-hour film may be difficult for you to handle. It is mostly in Japanese with a little English and some sign language and of course with English subtitles. The story unfolds as we meet a Japanese couple, he a theater director and she a playwright. They seemed to be very much in love although he has good reason to doubt her fidelity. Sadly, she dies of a stroke at a young age. The complicated emotions of grief and anger unfold as he is asked to put together and direct the classic theater production of Uncle Vanya. The automobile in which a good deal of the action and dialogue takes place is actually a Swedish Saab and not a Japanese brand. Most of the action takes place in the city of Hiroshima, Japan. Even more important is the relationship which the talented and grieving director develops with the young woman who was assigned to drive him around and essentially be his chauffer.
The film is written and directed by Ryusuke Hamaguchi based on a short story by Haruki Murakami. Although the names of this cast may not ring a bell with American audiences, they deserve credit. They are Tōko Miura, Reika Kirishima, Hidetoshi Nishijima, Sonia Yuan, and Masaki Okada.
This film has received four Oscar nominations and it won the Oscar for best International Film. It is the first Japanese film to be nominated for best film. Other Oscar nominations were for best director and best adapted screenplay.
Category: 4 Stars, Drama, Foreign, Uncategorized | Tags: Best International Film, Drive my Car, Hidetoshi Nishijima, Masaki Okada, Reika Kirishima, Ryusuke Hamaguchi, Sonia Yuan, Toko Miura Comment »