June 5th, 2019 — 1:43am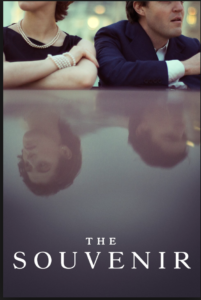 **
The Souvenir-sp
This movie is about a young woman filmmaker (Honor Swinton Byrne) who establishes a relationship with a somewhat older man. She appears to fall in love with him and he turns out to be a liar, drug addict, and to be promiscuous in the age of HIV/AIDS.
The storyline keeps returning to the main character's attempt to make her film. Perhaps the writer/director, Joanne Hogg, is drawing upon her own experiences or observations. The film certainly conveys a negative view of men especially in the treatment and demeaning of women.
It is interesting that the mother of the main character is actually played by the actress's real-life mother, the esteemed actress, Tilda Swinton, but there are no real dramatic interactions between them. The main male lead is well done by Tom Burke.
Despite the beautiful photography (by David Raedeker) and excellent acting, we felt that the story line was drawn out and pretentious. We understood the characters and we were looking for a storyline with more depth, more surprises, and even more emotion in our two-hour visit with them, but alas, we didn't find it. (2019).