*****
Harriet-rm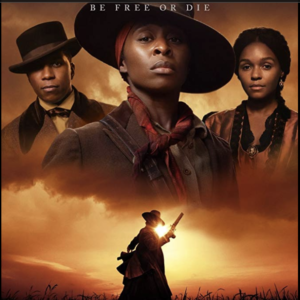 If you know anything about the story of Harriet Tubman, you will be expecting an exciting adventure about a woman slave who escapes to freedom and then goes on to rescue many others through the famed Underground Railroad. You will not be disappointed as British actress Cynthia Erivo does a remarkable job of inhabiting the famed heroine. The movie was directed by Kasi Lemmons, who also co-wrote the screenplay with Gregory Allen Howard.
The story begins as our heroine, who is then known as Minty, decides to escape from her owner's son who is supposed to have freed her. She actually runs 100 miles, much of it being chased and hunted, until she reaches Philadelphia where slavery does not exist. She meets an abolitionist, (Leslie Odom, Jr.) and others. She takes on her freedom name of Harriet Tubman and returns to the South in order to rescue her family and many others. This becomes her life calling as she is active in the Underground Railroad. We experience her dangerous adventures and confrontations and see how she becomes one of the great American heroines for these actions as well as her exploits during the Civil War. The movie is highlighted by a moving musical score by Terence Blanchard.
Ms. Tubman lived to the age of 93 and we cannot help but be reminded that Harriet Tubman's image was scheduled to replace that of Andrew Jackson on the United States $20 bill. However, it was recently announced by President Trump and Treasury Secretary Mnuchin, that this plan was being delayed for several years for "technical reasons." We wonder why?
Despite this "delay" in establishing the well-deserved honor, the film is playing now and provides a strong and moving account of a true American heroine.(2019)
Please leave your comments below:
Category: 5 Stars, Drama, History | Tags: $20 bill, Civil War, Cynthia Erivo, Gregory Allen Howard, Harriet, Harriet Tubman, Kasi Lemmons, Leslie Odom Jr., President Trump, slavery, Terence Blanchard, Treasury Secretary Mnuchin, Underground Railroad Comment »